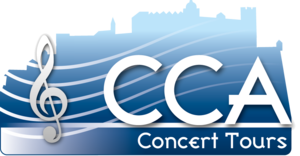 CCA Travel Agency, founded by Claudia Arh, started its activity in the year of 1998 and is based in Salzburg, Austria.
We offer high quality services in most of the European countries; tailor made concert & incoming tours to Central Europe for adult/student and youth groups.
Music and performing art tours include concerts, master classes and workshops, cultural exchanges, as well as any touristic services like hotel accommodation, ground transport, sightseeing, tour manager staff, etc.
Sign in and participate in the Cantus MM Music & Culture Festival or the Messiah Choir Festival in Salzburg.
With our specialists working at CCA in the different fields of interest, we promise to take this opportunity to create a tour of a lifetime that expertly balances the needs and desires of the participants to provide the most memorable and enriching experience for all.